Blue Valley Lutheran Homes' Mission | Nebraska Nursing Care Homes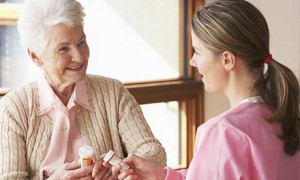 MISSION OF BLUE VALLEY LUTHERAN HOMES:
Blue Valley Lutheran Homes Society Inc.'s mission is to enrich the lives of those we serve through Christian love with compassion, respect and integrity.
MISSION OF THE FOUNDATION:
The Foundation ensures Blue Valley Lutheran Homes' success by securing resources through building community relationships and awareness. The Foundation enhances the partnership of residents, staff and community for the betterment of Blue Valley Lutheran Homes.
HOW WE CARRY OUT OUR MISSION:
At Blue Valley Lutheran Homes, we recognize the value of every person and are guided by our commitment to excellence and leadership in a caring, Christian environment for the elderly and mentally and physically challenged. We demonstrate this by:
Providing exemplary physical, emotional and spiritual care for each of our residents
Building a work environment where each person is valued, respected and has an opportunity for personal and professional growth
Strengthening our relationships with hospitals, agencies and our community, and
 Demonstrating social responsibility. The commitment of our staff, physicians, volunteers, community partners and friends to our mission permits us to maintain a quality of presence and tradition of caring, which are the hallmarks of Blue Valley Lutheran Homes Society.